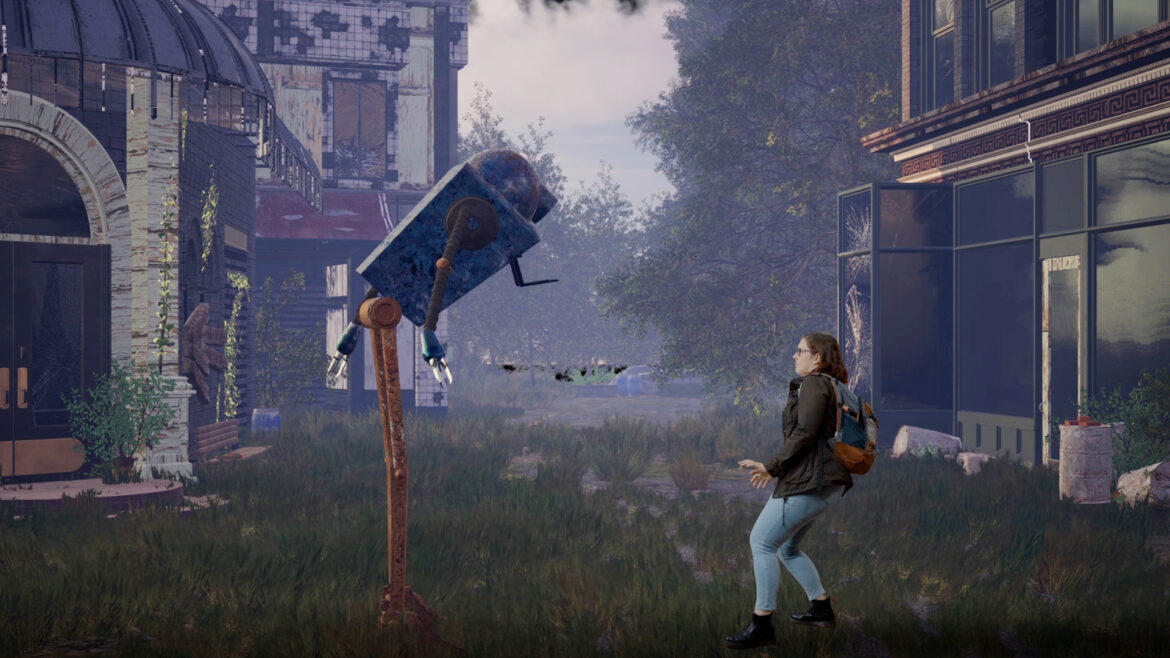 In a post-apocalyptic world, everything seems abandoned. Suddenly, a woman appears and, confident that no one is around, takes the liberty of littering. Too bad for her, she may not have been as alone as she thought!
Storyboard
This was a team effort realised during a 6-month 3D motion design training. The aim was to use motion capture for the robot and integrate a character shot on a green screen. Quite a challenge, which we successfully met!
Still Frames
We hope you won't forget to recycle !
Environment made with Unreal Engine 4
Robot made with Maya & Blender, animated with Maya (Motion Capture)
Textures for the robot with Quixel Mixer
Integration of the human and compositing in After Effects
Sound with ProTools